We all want a quick and easy way to dry our hair that still results in beautiful curls. With our Curly Towel Turban, we've unlocked the secret to gorgeous frizz-free curls that dry in no time! This turban wrap is designed to speed up drying time, reduce frizz, and enhance curl definition.
The Curly Towel Turban is made of the same soft microfibre material as our best-selling Curly Towels. The microfibre fabric is perfect for curls as it's so gentle on the hair and super absorbent so it really reduces drying time. Regular cotton towels can be harsh on curls and roughen up the cuticle, resulting in more frizz. This is why it's best to use microfibre towels on curls instead. It will make such a difference to your results!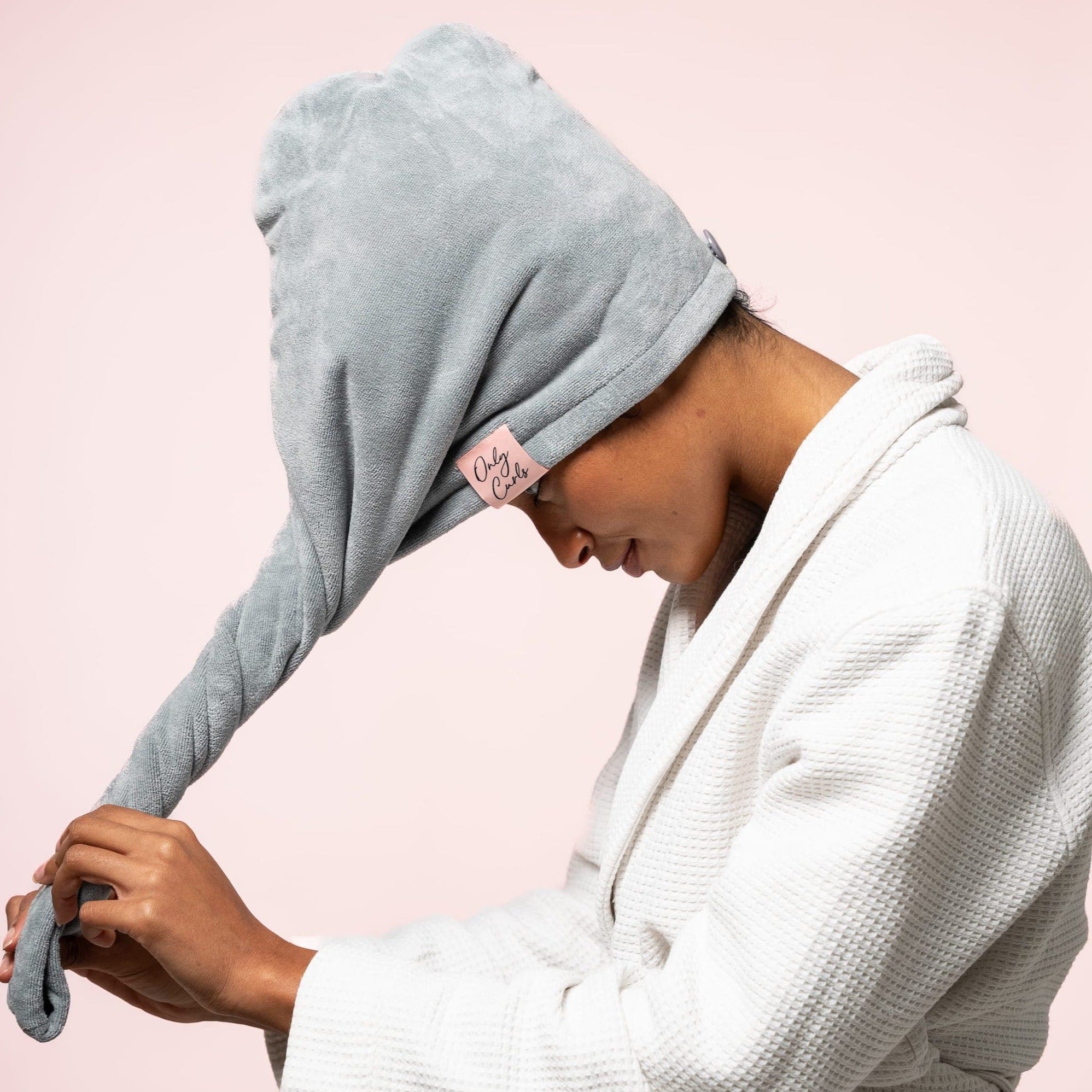 The Curly Towel Turban is perfect for you if you prefer to plop your hair after washing or wrap your hair up in the towel. The turban is designed to be comfortable and secure, protecting your curls while you get ready or get on with other tasks.