For those of us embracing our natural curls, all we want is long-lasting, defined curls that are easy to manage with little frizz. Is this asking too much? With a few tweaks to your wash day routine and trying out different products, you can achieve the curls of your dreams!
A holy grail product for long-lasting curls is a strong-hold gel. Some curlies shy away from gels, afraid of the stickiness or crunchiness that they associate with gel products. Curl gels have come a long way and when you know how to use them properly, they can be the secret ingredient for curls that last. 
Have you tried our Mega Hold Gel?
Many of our customers are big fans of the lightweight Enhancing Gel which has a softer hold, but have you given our Mega Hold Gel a try? For those who love products with more hold, the stronger Mega Hold Gel is the one they reach for to perfect those long-lasting curls. The Mega Hold Gel is used in exactly the same way as the Enhancing Gel, applied after the Hydrating Creme and scrunched into the hair to add definition. The only difference is that once your hair is dry, you scrunch your curls to break up the gel cast that the Mega Hold Gel creates.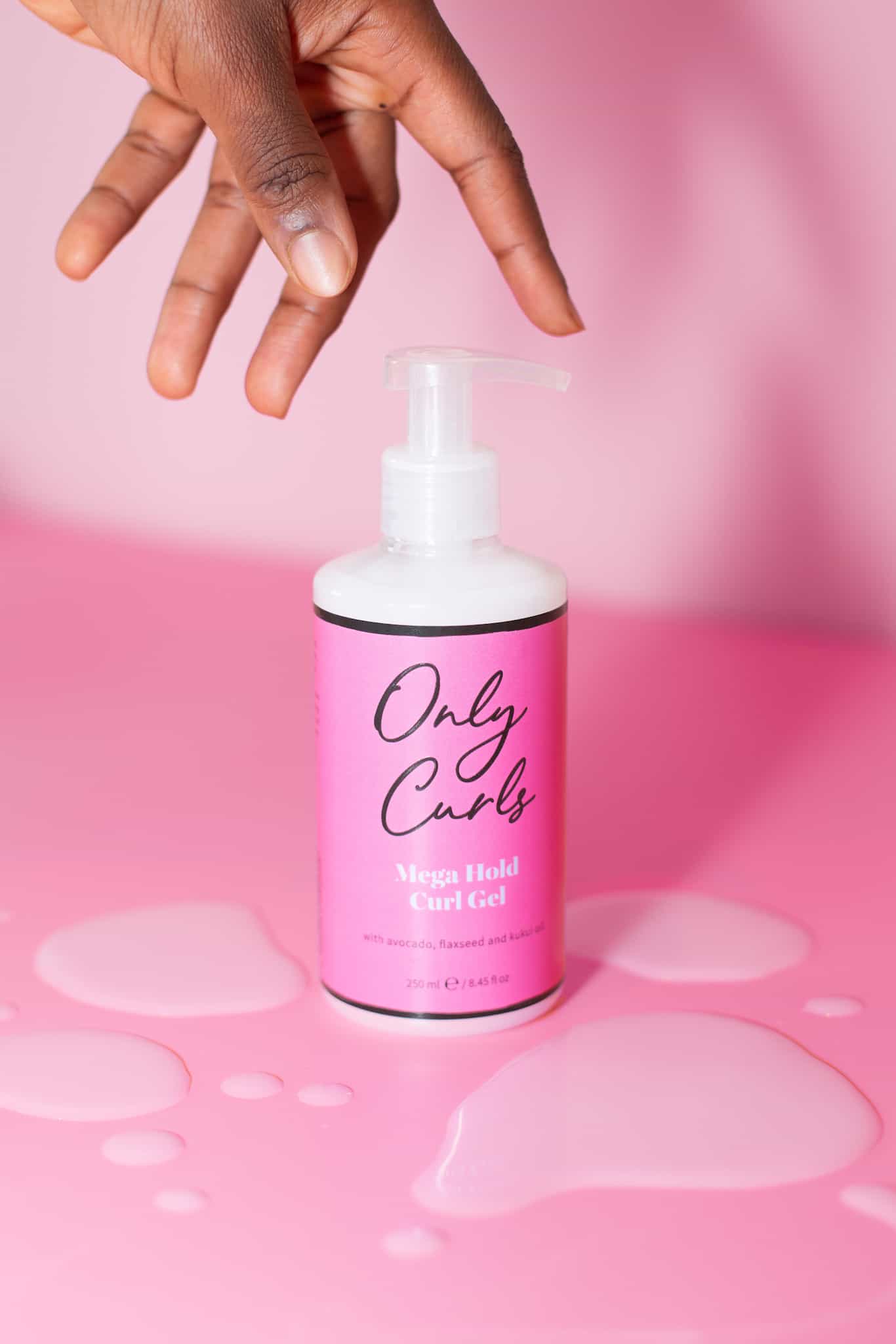 Some people stay away from gels that create a cast, but it could be the vital step in your routine that you're missing. What does a gel cast do? One thing the gel cast does is protect the hair against frizz while drying, either while diffusing or air-drying. Amazing, right?!
The gel cast also helps each curl dry in its natural curl pattern and maintain definition, so all the effort you put in when styling doesn't go to waste. 
Our Mega Hold Gel is thicker in texture and contains natural sugar to form this cast. The sugar lifts the curls and holds them tighter throughout the drying process for maximum definition. For soft, defined curls with no crunch, all you have to do is scrunch your hair when it's 100% dry to break the cast. If you have a more stubborn cast, try smoothing a little of our Hair Oil in your hands to soften the cast and make it easier to scrunch. To see how to scrunch-out-the-crunch, check out our tutorial here.