Protect your curls and reduce frizz
Hair is constantly exposed to damage. UV rays, pollution, hair dyes, diffusing on a warm heat, and using heat styling tools all take their toll on curls.
So we've created our new Heat Protect Spray to protect your curls against these external stresses. We've blended proteins and powerful antioxidants to both protect and repair your curls. It also helps prevent colour fade, and strengthens the hair.
Think of it like a shield for your hair. Apply it before styling and it will protect your hair up to 200C.
It will also continue to protect your hair throughout the day.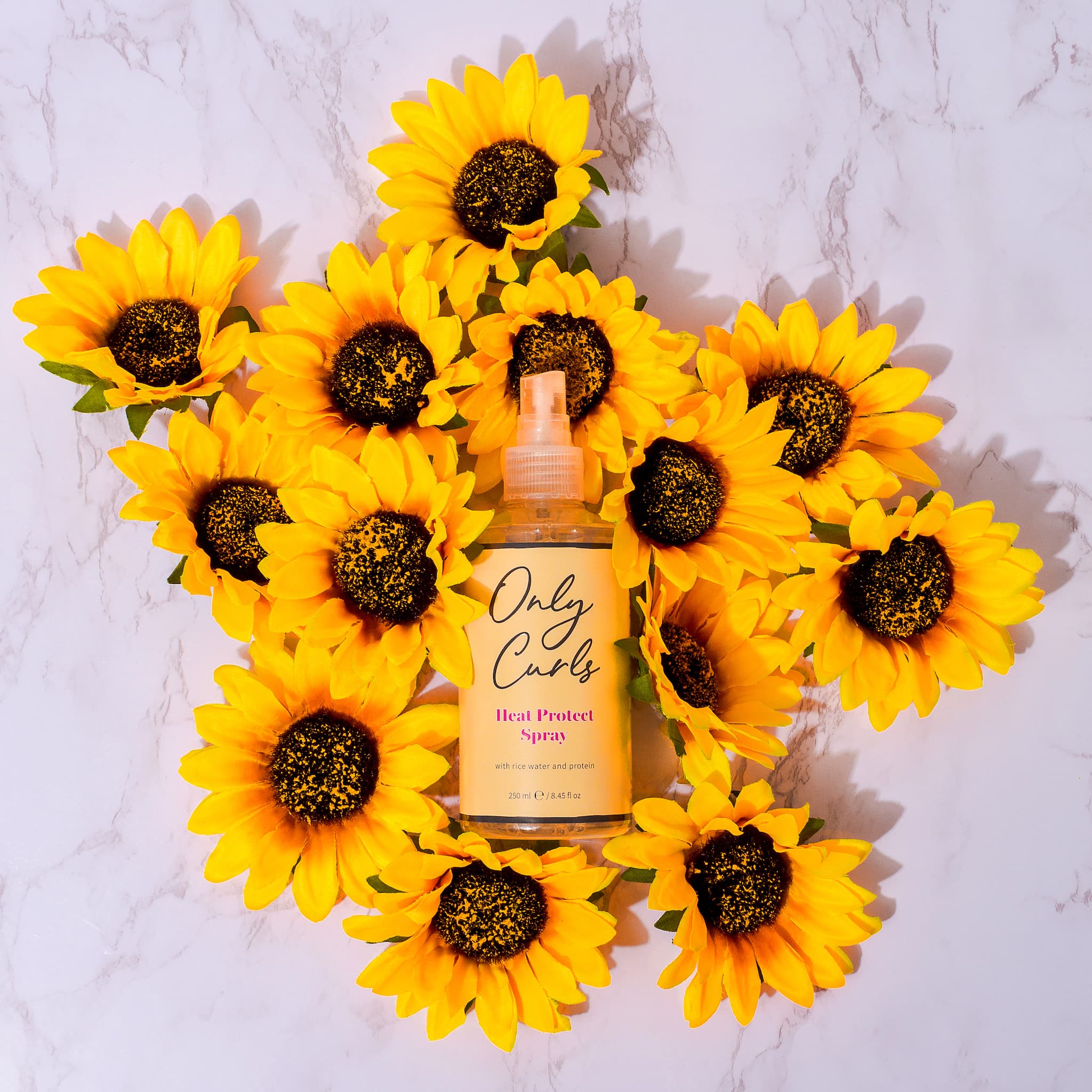 How to Use The Heat Protect Spray