Embracing your naturally wavy, curly, or coily hair can come with some extra hair maintenance and admin! Each curl pattern is unique, with every individual having a variety of curl patterns, so it's important to go through some trial and error to figure out the best routine for your own curls. 
Finding out what works can be a monumental undertaking, and we wanted to help! So here's some of the most common mistakes we see people making during their transition journey.
These ten simple tips will help you get the best out of your curls, battling frizz, breakage, and dryness that are often seen in curly hair.
1) Wrong BRUSH, More FRIZZ
When it comes to hair, detangling using a normal brush or fine-tooth comb on either dry or wet hair is a fairly frequent error that may be made by anybody. To keep frizz at bay, we recommend using a wide-tooth comb or finger detangling immediately after getting out of the shower or bath.
Another typical blunder is brushing the hair while it's partially or totally dry, which is a major no-no as this will break up the curls and cause frizz. Detangle your hair when it is soaking wet, as soon after you condition it, using your fingers or any of our combs to prevent frizz from developing and causing breakage.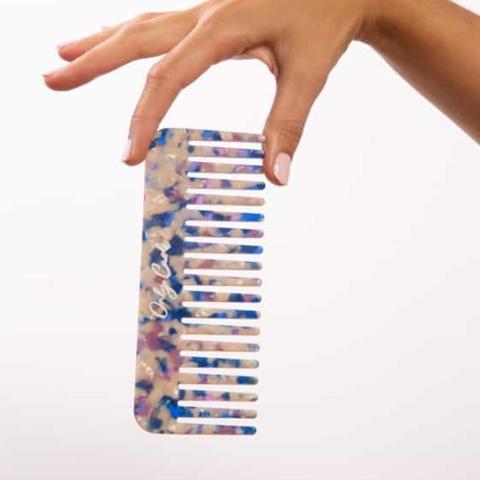 2) Using a Normal/Terry cloth towel instead of Microfibre towel
Ordinary or cotton terry towels are harsh on curls, resulting in additional frizz and damage to the hair. Microfibre hair towels are excellent for hair since they are smooth, gentle and super absorbent. 
Another mistake that has been seen is rubbing the hair with towels in order to absorb moisture more quickly. We advise to gently scrunch your hair with a microfibre towel or wrap your head in a microfibre towel for no more than 10 minutes to avoid frizz.